Neck Cloud
$29.95
Struggling with neck pain, TMJ, and tension headaches?
The Neck Cloud from Kenko Back will eliminate neck pain in just 10 minutes a day.
Benefits :
Naturally eliminate neck pain (no harsh painkillers)
Your own in-home chiropractor (money back in your pocket)
Corrects postural imbalances (so you can stand with confidence)
Stress-relieving (sleep, feel, and live better)
Naturally Eliminate Neck Pain
If you're reading this, chances are you spend at least 6 hours a day stuck in front of your computer, phone, or TV.
The result? Your neck is stiff, sore, and painful.
Long-term, this can lead to more serious issues like arthritis, a reliance on pain killers, and in some cases, high-risk surgery.
Using the power of cervical traction, the Neck Cloud reverses neck damage which will eliminate your neck pain, TMJ, and tension headaches in just 10 minutes a day.
Breakthrough discovery
You've probably tried several other neck pain products that promise the world and fail to deliver. And, I'm here to tell you it is not your fault that you're still in pain.
Those other neck devices usually target one element of neck pain relief.
This is great in providing short-term relief, but does not fix the underlying root cause of neck pain.
After three years of prototypes and $112,000 spent in laboratory testing, we stumbled upon the breakthrough combination of:
Acupressure,
Sub-occipital muscle stimulation
The three-way system of cervical traction
Targeting all three elements of neck pain was the secret sauce that results in the instant relief of chronic neck pain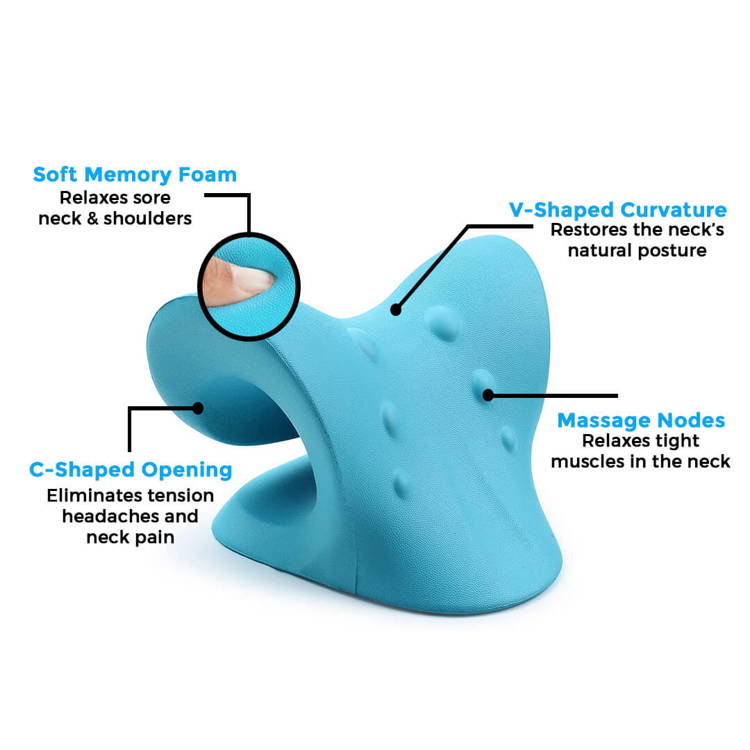 78% more effective In Eliminating Pain
This breakthrough combination causes the deep muscles in the neck to reset and return to a relaxed state.
Then, the three-way system of cervical traction allows compressed discs to open and relax.
This combination:
relieves pressure on pinched nerves,
decompresses discs,
improves posture
and floods the neck area with nutrient and oxygen rich blood.
The result is instant relief from chronic neck pain, TMJ and headache, and a device 78% more effective than the leading competitor.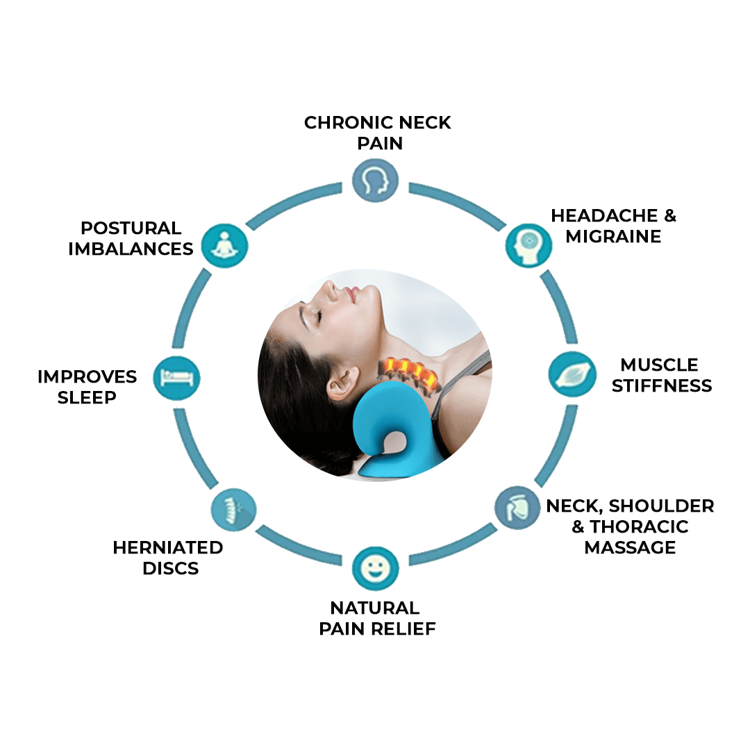 Professionally Designed & Recommended
Chiropractors and massage therapists aren't always in arms reach.
The Neck Cloud has been designed and recommended by chiropractors as an effective way to get pain relief when you need it most.
For less than 1/5of the cost of one therapist treatment, you can get results that last a lifetime.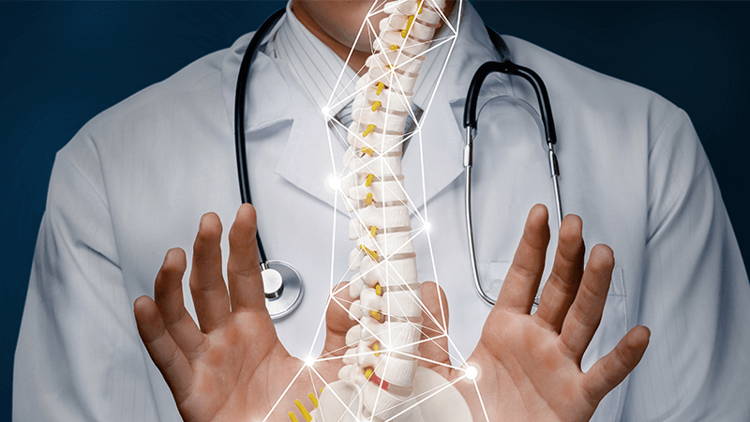 COVID-19 Delivery Information

In response to COVID-19, all our carriers are taking precautionary measures to ensure the health and wellbeing of their drivers and our customers.

Please be assured that all our carriers are following the advice and guidelines from the government and that the safety of everyone is our priority.

There is currently no impact on our delivery services at this stage, however, we encourage all customers to use their home address for delivery.

Moving forward all carriers will operate a contact-free delivery service which means that you won't be required to sign for any parcel that's delivered.

You can see all carrier guidelines and measures upon visiting the nominated carrier website, emails will be provided upon dispatch to confirm delivery information.

We hope that you understand and appreciate the measures that have been implemented are to protect you and ensure we can continue operating as normal.

All orders are processed within 1 to 2 business days (excluding weekends and holidays) after receiving your order confirmation email. You will receive another notification when your order has shipped.
Domestic Shipping Rates and Estimates

Flat rate shipping:
We offer free flat rate shipping to the USA
USA
5 to 8 business days
FREE

How do I check the status of my order?

When your order has shipped, you will receive an email notification from us which will include a tracking number you can use to check its status. Please allow 48 hours for the tracking information to become available.

If you haven't received your order within 10 days of receiving your shipping confirmation email, please contact us at support@email.com with your name and order number, and we will look into it for you.

Shipping to P.O. boxes

Some carriers have limitations around shipping to P.O. Boxes. If one of your carriers falls into this group, you should look up their policy and communicate it to your customers here.
Refunds, returns, and exchanges

We accept returns up to 30 days after delivery if the item is unused and in its original condition, and we will refund the full order amount minus the shipping costs for the return.

In the event that your order arrives damaged in any way, please email us as soon as possible at contact@cosmausa.com with your order number and a photo of the item's condition. We address these on a case-by-case basis but will try our best to work towards a satisfactory solution. Check our return policy here

If you have any further questions, please don't hesitate to contact us at contact@cosmausa.com
100% Secure payment with SSL Encryption.
If you're not 100% satisfied, let us know and we'll make it right.